We're a Digital Imaging Practice: Proud Owners of the iTero® Element 5DTM Intraoral Scanner, the world's first hybrid dental imaging system.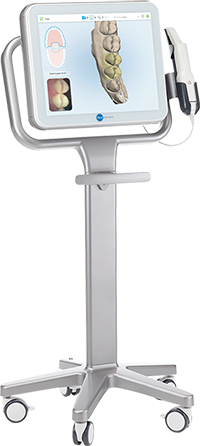 We'll Make a Great First Impression
The iTero Element 5D Scanner is a cutting-edge digital scanning device that removes the need for unappealing conventional alginate impressions—no more goop in your mouth! We can digitally capture a realistic, 3D model of your teeth and gums using our iTero Scanner, which is more exact than impressions.
Bid farewell to the slime-filled imprint trays!
There's no goop or gag to worry about, and the scan is quick and precise, allowing for a better diagnosis.
Ideal for all forms of braces, including retainers and transparent aligners like Invisalign®.
With the Invisalign Outcome Simulator, you may see a simulation of your prospective post-treatment smile (IOSim)