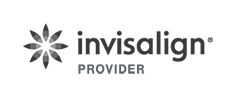 The Invisalign system consists of a set of transparent aligners that are worn over the teeth to straighten them
Will Invisalign treatment fit my lifestyle?
Is it time for a bite to eat? It's no issue. Remove your aligners anytime you want to eat or drink.
You may take off your Invisalign aligners to brush and floss your teeth and maintain your gums healthy.
You may take off your Invisalign aligners for a special night out on occasion.
There's no need to make any adjustments. You can go about your daily routine while straightening your teeth.
With Invisalign aligners, you can be yourself. You don't have to hide your smile while undergoing treatment because they're clear.
It's simple to make your smile picture-perfect for that big event with Invisalign treatment.
Treatment sessions for Invisalign are flexible to accommodate your schedule. The majority of appointments are one-and-done, with a six-weekly progress review.
What is the Invisalign system?
The Invisalign technology straightens your teeth in a completely unnoticeable method, giving you the smile you've always desired. Invisalign treatment depicts your whole treatment plan, from the starting position of your teeth to the end desired position, using modern 3D computer imaging technology.
After that, a set of transparent aligners are custom-made for your teeth — and just your teeth — to gradually reposition them. Each aligner is worn for two weeks before being replaced by the next in the sequence until your teeth have reached their ultimate position.
Your doctor will calculate the length of your Invisalign treatment depends on your unique requirements.
What are the primary benefits of Invisalign treatment?
Invisalign treatment is a natural match with your lifestyle and day-to-day interactions with people since the aligners are clear. Invisalign aligners may also be taken out. Unlike braces, you have the freedom to eat and drink anything you want throughout treatment by simply taking off the aligners. You may also take off the aligners to brush and floss regularly for better breath and dental hygiene.
Invisalign treatment, unlike conventional metal braces, does not utilize metal brackets or wires that might irritate your mouth. You'll also spend less time at the doctor's office and arranging visits and more time doing the things you like.
Finally, Invisalign treatment technology enables you to preview your virtual outcomes and treatment plan before you start your treatment, so you can see how your straight teeth will appear after it's finished.
How many patients are in Invisalign treatment?
Invisalign aligners have been used to treat over 5,000,000 patients throughout the globe. The number of Invisalign smiles is increasing every day. We can answer any questions you have and get you started on the smile you've always wanted.
Invisalign and the Invisalign logo, among others, are trademarks of Align Technology, Inc., and are registered in the U.S. and other countries.