Invisalign® Treatment for Teens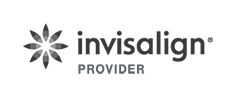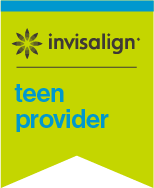 At our clinic, we understand that every adolescent's orthodontic case is unique. That's why we offer Invisalign® treatment specifically designed for teens, utilizing the latest advancements in digital tech – Aline technology. With Invisalign, we can provide a highly accurate and personalized teeth-straightening experience that keeps your teen moving forward with confidence.
The Treatment Journey
The first step on your teen's path to a beautiful smile involves a scan or impressions. Our team will work closely with Invisalign treatment professionals to create a comprehensive digital treatment plan, ensuring your teen achieves their best smile from beginning to end.
The Aligners
Your teen will receive custom-made Invisalign clear aligners crafted from the exclusive SmartTrack® material. These aligners are virtually invisible and comfortable to wear. With a compliance indicator on each aligner, you can easily track their progress. While your teen should wear the aligners for at least 22 hours a day, they can be conveniently removed when necessary, allowing them to maintain their daily routine.
The Transformation
Throughout the treatment process, their smile and life will undergo a series of subtle yet precise adjustments. In the rare case that your teen isn't satisfied with Invisalign treatment within the first six months, they have the option to switch to traditional wires and brackets under the Invisalign Teen Guarantee.
Advantages of Invisalign for Teens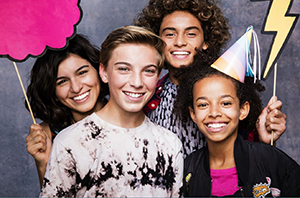 Invisalign treatment offers several benefits compared to traditional braces, and here are some:
Comprehensive Correction: Invisalign is capable of correcting both simple and complex teeth-straightening cases, ensuring effective results.
Orthodontic Insurance Coverage: Invisalign treatment is typically covered by orthodontic insurance, making it a convenient and cost-effective option.
Shorter Treatment Times: With Invisalign, your teen can enjoy shorter treatment times compared to traditional braces, getting them closer to their desire faster.
Comfortable and Wire-Free: Say goodbye to the discomfort of brackets and wires. These aligners are smooth and comfortable, without any painful rubbing or irritation.
Fewer Orthodontist Visits: Invisalign treatment requires fewer unexpected visits to the orthodontist, providing convenience and flexibility for your teen's busy schedule.
Freedom to Eat and Enjoy: The removable aligners allow your teen to continue enjoying their favorite foods without restrictions.
Easy Oral Hygiene: Invisalign aligners can be easily removed for brushing and flossing, ensuring proper oral hygiene throughout the treatment process.
Boost in Self-Esteem: Studies have shown that teens who undergo Invisalign treatment are two times more likely to experience a positive impact on their self-esteem.
Choose Invisalign for your teenager's orthodontic journey and unlock these remarkable benefits. Contact us today to schedule a consultation and discover how Invisalign can transform their smile.