Metal Braces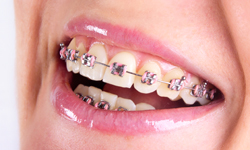 The most popular form of brace is traditional metal braces, which are more comfortable than ever before. These braces use metal brackets and archwires to straighten your teeth and are made of high-grade stainless steel. Colored elastics (rubber bands) may be added to metal braces to create a more distinctive and colorful grin.
Self-ligating Braces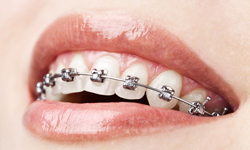 Traditional braces are composed of the same materials as self-ligating braces. They're the same size as metal braces, but instead of elastics, they employ a specific clip to assist the archwire guide teeth into position. Traditional metal, ceramic, or transparent brackets are available in self-ligating styles.
Ceramic Braces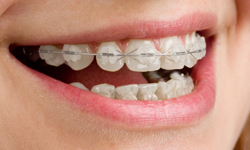 Because ceramic braces are constructed of transparent materials, they are less noticeable on your teeth than metal braces. As a result, ceramic braces are mostly utilized on older teens and adult patients who are concerned about their appearance. Ceramic braces are bigger and more fragile than their metal counterparts, so they need greater attention to mouth care.
Transparent aligners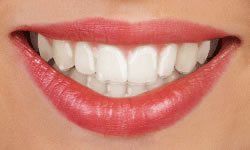 Clear aligners are a set of clear, removable, and comfortable acrylic trays that work like braces to straighten your teeth. The aligners are not only invisible and can be removed, allowing you to eat and drink anything you want while in treatment, as well as making brushing and flossing easier. The aligners are pleasant to wear, and there is no metal in them to create oral abrasions while you're wearing them.
Lingual Braces
When you smile, lingual braces are concealed behind the teeth, making them "invisible." Lingual braces are completely personalized to your teeth's form. Athletes, models, actors/actresses, artists who play wind instruments, and adult workers may all benefit from lingual braces.